ALERT
There is a new respiratory infection that is spreading in different parts of the country in dogs. Routine respiratory testing is coming up negative, and scientists are currently working to isolate the cause of the infection, so we'll know better how to treat it. It is recommended to keep all dogs up to date on their respiratory pathogen vaccines (kennel cough, flu, and distemper) so that they can be as protected as possible until we find out more about this new disease. Limit, as much as possible, the need for boarding and grooming, or other instances where your dog would be exposed to dogs that could spread this disease.
If your dog is sick, especially coughing, eye discharge, nasal discharge, and/or lethargy, please make an appointment to be seen by a veterinarian as soon as possible. Consider a trip to the emergency veterinary clinic if the symptoms progress rapidly, or there's obvious difficulty breathing, as some cases have been fatal, and early intervention has the best outcomes.
Welcome to
Randall Oaks
Animal Hospital
Our Mission
At Randall Oaks Animal Hospital we aspire to strengthen and perpetuate the human animal bond through medicine by providing the most advanced and compassionate veterinary healthcare.
Welcome to Randall Oaks
Randall Oaks Animal Hospital opened in June of 2002 and encompasses many years of veterinary experience. Our veterinarians strive to keep your pet healthy through preventative care and the compassion we show toward pets and their owners at all times. 
Veterinary Services
We offer a comprehensive range of services to keep your furry friend happy and healthy. More importantly, we focus on providing that care in a way that places each and every client and patient as our highest priority. When you're with us, you'll have our undivided attention. With us, you're family, plain and simple.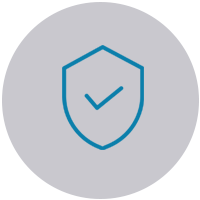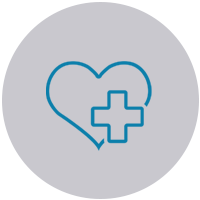 Meet Our Veterinary Team
We have a highly motivated and knowledgeable team of veterinarians and staff committed to providing our clients with high-quality and full-service veterinary care.
If you live in Carpentersville, IL, then you have picked the perfect site to find a veterinarian. Dr. Mary Benz. and Dr. Nancy Blondin are licensed veterinarians giving compassionate care with a personal touch in treating your cats and dogs. Your pet's health and well-being are very important to our team and we will take every step necessary to give your pet the best possible care.
Thank You For Your Kind Words
We know you have a lot of choices when choosing quality veterinary care in Carpentersville, IL, and we're happy that you've decided to join the Randall Oaks Animal Hospital family.
"We have had dogs most of our life and this is simply one of the best practices in the area. The personal touch and true care for our dogs has been second to none! They get it!"
– Chris
"We've been taking our dogs here for about four years. We love Dr. Benz and Dr. Blondin. The vet techs and staff are super friendly and helpful."
– Taylor
"Dr's. Benz and Blondin are the very best and the office staff is friendly, knowledgeable and efficient. We have been taking our pets to them for the past 18 years and all of them have been treated professionally and compassionately. As long as we have pets we will be taking them to Randall Oaks Animal Hospital!"
– Karen
"We have been taking our dogs (Husky & Husky\Aussie Shepherd) to Randall Oaks for almost five years now… Dr. Benz & Blondin are absolutely awesome.. I've called with odd ball questions just to chat and ease our mind with zero pressure. I wouldn't take our dogs or trust them with anyone else! Thank you Randall Oaks!"
– Tom
"We made the tough decision to put our old cat to sleep…the people at Randall Oak Animal Hospital were so caring and compassionate. I really appreciate how well they treated us."
– Beth
"Awesome experience, they were great with our dog and came up with a solution right away to fix her issue. This is our new Pet doctor, we wont be going anywhere else!"
– Garrett
"
Doctor Benz is the best vet,she is caring compassionate and really loves what she is doing,her entire staff are very friendly and knowledge oriented ,have been going there for many years and trust their integrity and honesty.
"
– Elaine
"
I feel 100% confident in the care my pets get from Randall Oaks Hospital being explained all details of issues and cures mean so much to me Thank You
"
– Yvette